Educational videos can support the transition from traditional teacher-centered settings to learning-centered settings. Still, making videos to support learning remains a challenge that has been notified and tackled here at Aalto Online Learning.
The goal of creating educational videos is to engage and motivate learners to feel the ownership of their learning, but also to associate themselves to the stories of the course. Creating educational online videos of high quality is still quite challenging. The current challenges of video production include, for example, presentation skills, unstructured content or content overloaded with information and video or audio quality.
We at Aalto Online Learning want to help you create better videos. Therefore, we have developed and tested different categories (or levels) for video production processes. These levels are self-service, production crew and top-quality: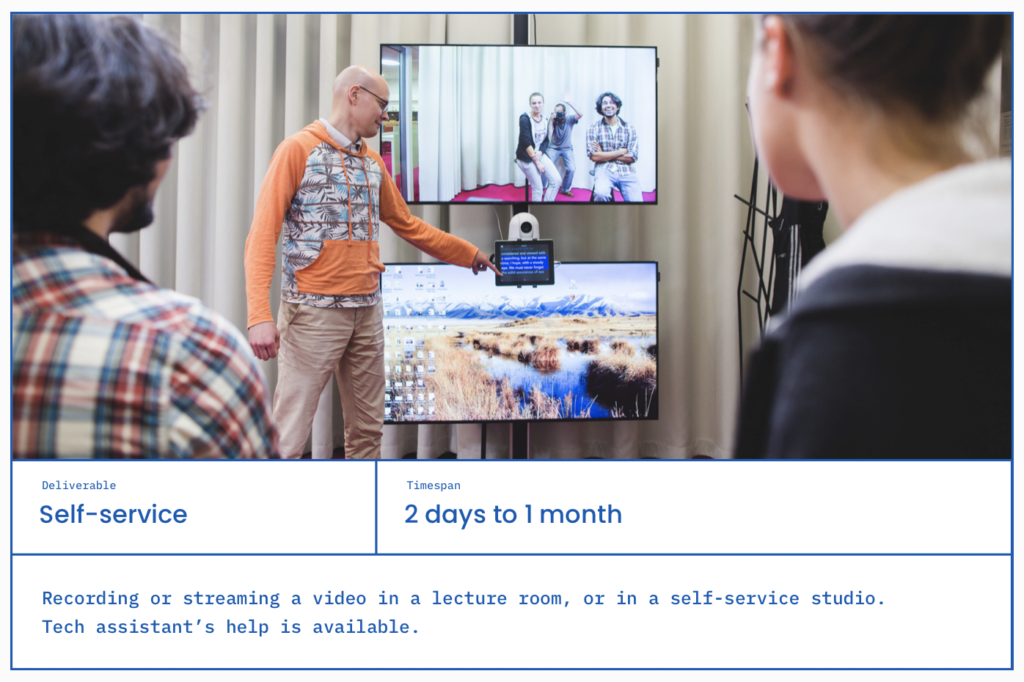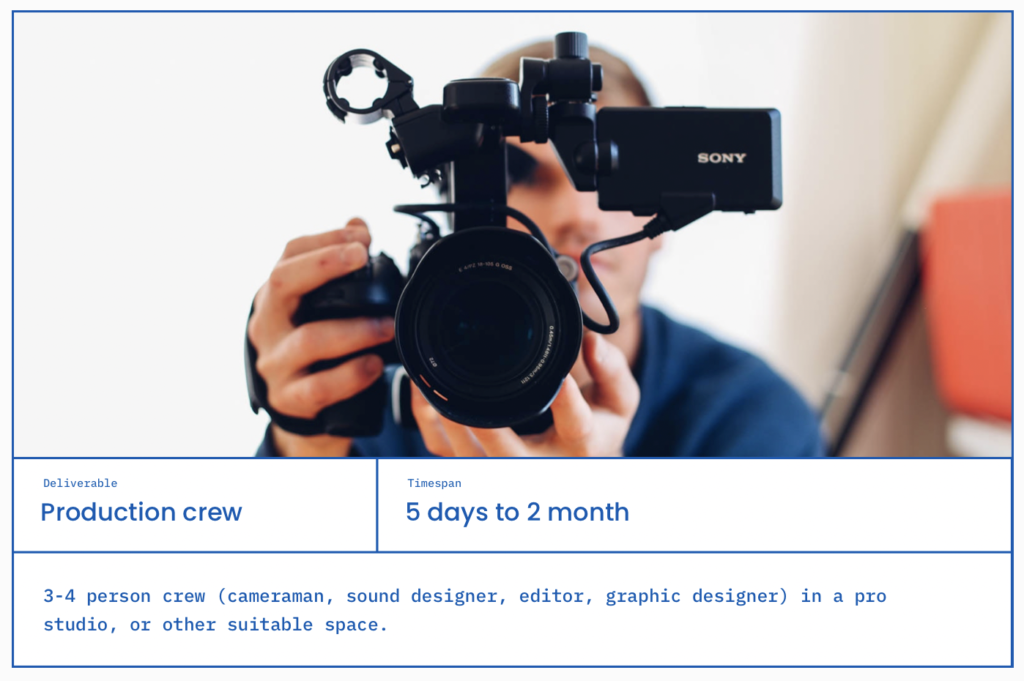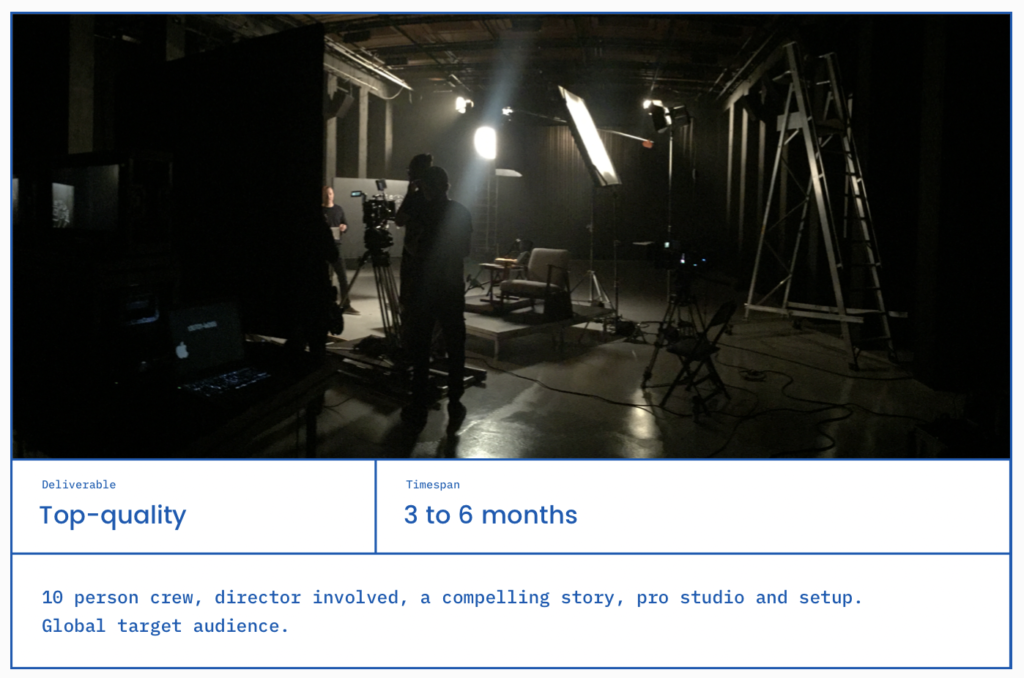 Before the production itself, it is important to pay attention to the pre-production and post-production phases. In the pre-production phase you should, among other things, create the content, decide a good location, plan what equipment is needed and create a budget. After the video shooting, post-production actions take place. These include, for example, editing, sound design and taking care of the proper copyrights for your project.
We offer our pilots a video training package, which includes several workshops on different aspects of video production. This January we organised a video track as a part of Teaching Lab. During one week, we covered everything from script writing to presentation skills. We will have workshops with similar content in the future, as well. The next video package will be organised on the first week of June, 2019.
Learn more about video production process from this introductory video to producing educational videos.