Author: Tomi Kauppinen
Remember that Aalto Online Learning core team organised the Learning with AI challenge as part of the DigiEduHack 2020 event last November?

As awesome news we are happy to announce that Philia-the winner of our challenge-was today on March 5th, 2021 announced to be among the 12 finalists competing to be the Global Winner – so vote today for your favourite solution!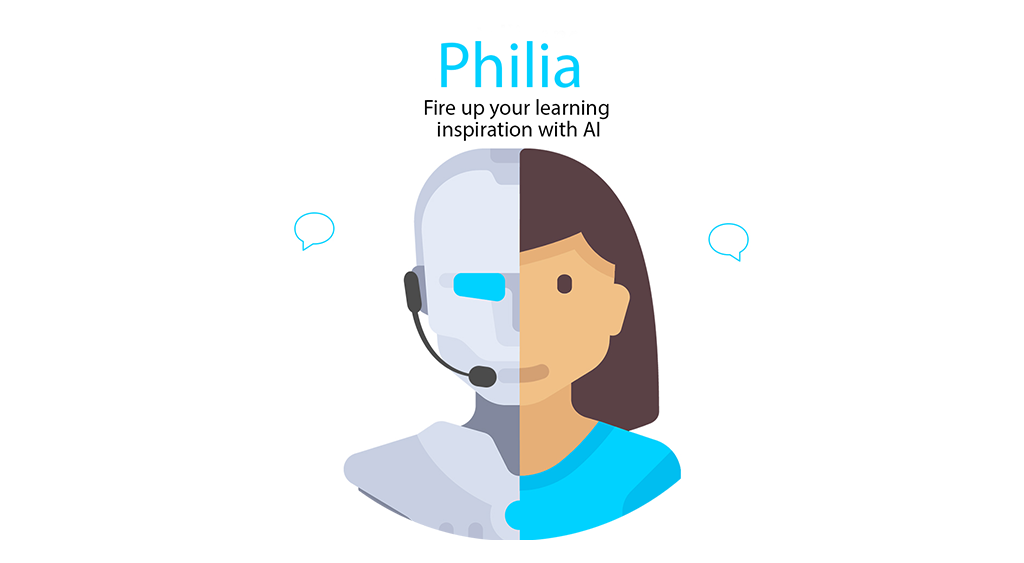 Philia – Fire up your learning inspiration with AI
Short solution teaser: Don't feel like taking an online class today? Speak with #Philia to study smarter, not harder.

Team name: The Philias
Team members: Belen Prado, Shivani Mehar, Huahua Tian, Sirine Abid
Challenge: Help us solving the challenge of Learning with AI! How to make best use of AI for learning new skills, attitudes, values or new kinds of thinking?
Challenge host: Aalto University, Espoo, Finland
Challenge theme: Emerging Technologies for Education

Solution description:
"The COVID-19 pandemic has radically changed educational delivery and social interactions, impacting students' emotional mind-set and, thus, their learning performance.
In a fully online environment, emotions are often missing. Philia offers a solution to this. Based on anonymous real-time speech recognition that can be used in any e-learning setting, emotion Artificial Intelligence (AI)will support and inspire students through personalized recommendations and communication messages supporting their learning.

By means of an anonymous individual ID number, students can optionally log in to an integrated dashboard from their educational platforms and interact with their AI assistant who detects their emotional-state via speech-recognition. This simple tool implements affective computing (artificial emotional intelligence for real-time detection) and offers, to the detected emotion, an empathic conversation towards personalized recommendations (in the form of a podcast, lectures, videos, external links) whether to motivate and inspire them or to reinforce a positive outcome.

Unlike old educational testing services, which ask for students' feedback via email-exchange after courses, Philia provides a higher accuracy since as experts pointed out: "voice is the safest as well as most accurate for emotion AI analysis" (Gurjal, 2019).

This AI tool is a beneficial solution for students as well as for teachers/researchers. While assessing students' emotions safely and guiding their online learning experience, it also offers dynamic feedback to teachers and useful data for pilot research after courses."
Read the full description of the Philia solution here
… and remember to vote today or by March 28, 2021 20:00 PM CET the latest to get your vote counted!