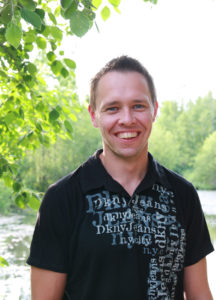 Invited speaker for A!OLE Forum on January 18, 2018:
Ph.D. Kristian Kiili, Tampere University of Technology (TUT). 
Abstract: Even though digital learning games have become common in education, relatively little attention has been paid to game-based assessment. Nevertheless, it has been argued that learning analytics could speed up the adoption of game-based learning by enhancing both summative and formative assessment practices.  This talk will consider, how game-based learning analytics can facilitate teaching and learning in blended learning environments. The talk will go over the design challenges that our team faced when implementing learning analytics to a mathematics game. Topics of discussion will include validity of analytics, making sense of player data, fairness of game-based learning, and implementation of learning dashboards for teachers.
Bio: Ph.D. Kristian Kiili works currently as an Academy Research Fellow and an Adjunct Professor (User Centered Design) at Tampere University of Technology (TUT). He heads TUT Game Lab research laboratory that focuses on game-based learning research. Kiili has headed several educational technology and game research projects and published over 80 international peer-reviewed papers. His research focus on various game-based learning areas and user experience. The results received from his studies have been applied also in award-winning commercial products. He has been a visiting scholar in Stanford University in 2009, 2013, and 2014-2015.
A!OLE Forum is a series of open events organised by Aalto Online Learning project. The talks in the A!OLE Forum are 30 min, followed by 30 min discussion.