Games Now! is an open lecture series on the dominant topics and emerging trends in games.  In Games Now! we dig deeper to what is current at the game scene – and what will happen in the near future. The topics and speaker invitations are curated in collaboration with Finland's game industry leaders and companies. Our guest speakers are industry leaders and inspiring individuals providing their insights and advise for students and practitioners.
The lecture series is run by Aalto University's Media Lab and is open for public.
The lecture series has been developed as part of the Aalto University's Aalto Online Learning  program.
Online Lecture: Psychology of Sound Design

Rob Carr, Senior Sound Designer (Redhill Games)
Mon 26th October
15-17 (EET, UTC/GMT+2)
@ https://www.twitch.tv/gamesnowaaltofi
In this lecture, Rob Carr explores the psychology of sound in interactive audio and why it's so important to video games. Rob will draw from his extensive experiences in working with large game productions.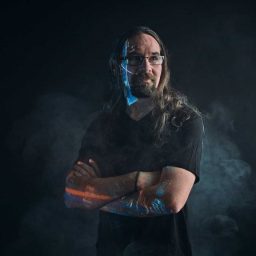 Rob Carr is currently working as a senior sound designer at Redhill Games and has been previously working for instance at Wargaming and Rockstar Games.