Games Now! is an open lecture series on the dominant topics and emerging trends in games.  In Games Now! we dig deeper to what is current at the game scene – and what will happen in the near future. The topics and speaker invitations are curated in collaboration with Finland's game industry leaders and companies. Our guest speakers are industry leaders and inspiring individuals providing their insights and advise for students and practitioners.
The lecture series is run by Aalto University's Media Lab and is open for public.
The lecture series has been developed as part of the Aalto University's Aalto Online Learning  program.
Online Lecture: Subscription Services for Games
Heikki Repo, Creative Director (Cornfox & Brothers)
Mon 28th September
15-17 (EEST, UTC/GMT+3)
@ https://www.twitch.tv/gamesnowaaltofi
In this lecture, Heikki Repo opens up experiences for making games for subscription based service.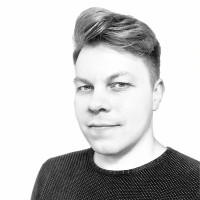 Heikki Repo is the creative director and co-founder of Cornfox & Brothers, an indie game company based in Finland.