Games Now! is an open lecture series on the dominant topics and emerging trends in games.  In Games Now! we dig deeper to what is current at the game scene – and what will happen in the near future. The topics and speaker invitations are curated in collaboration with Finland's game industry leaders and companies. Our guest speakers are industry leaders and inspiring individuals providing their insights and advise for students and practitioners.
The lecture series is run by Aalto University's Media Lab and is open for public.
The lecture series has been developed as part of the Aalto University's Aalto Online Learning  program.
Online Panel and Lectures: Exergaming
Anna Lisa Martin-Niedecken, CEO & Co-Founder & Senior Researcher (Sphery & Zurich University); Raine Kajastila, CEO (Valo Motion); Perttu Hämäläinen, Assistant professor (Aalto University & Valo Motion); Stephan Niedecken, CFO & Co-Founder (Sphery)
Mon 7th December
15-17 (EET, UTC/GMT+2)
@ https://www.twitch.tv/gamesnowaaltofi
Beat Saber is making VR gamers sweat, and sports like fencing and taekwondo are getting increasingly game-like, with digital impact sensing, scoring and visualization. Recently, Aalto's own exergame spin-off Valo Motion has created Augmented Reality versions of climbing and trampolining, with worldwide success. The convergence of games, sports, and exercise is a good thing too: Insufficient physical activity is a major health concern, and the more options we have for exercise, the more likely it is that everyone finds something they feel motivated to do.
This panel with mini presentations by exergame researchers and entrepreneurs discusses recent trends and developments of the field. Participants include Raine Kajastila (CEO, https://valomotion.com), Anna Martin-Niedecken (CEO, https://sphery.ch/), and Perttu Hämäläinen (prof. of computer games, Aalto).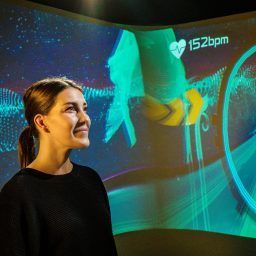 Anna Lisa Martin-Niedecken is a Senior Researcher at the Subject Area Game Design, Department of Design, Zurich University of the Arts (ZHdK) and CEO and Co-Founder of the ZHdK-SpinOff Sphery Ltd. With her background in sports science, her research mainly focuses on exergames, fitness games, rehabilitation games and health games as well as motivation design and game experience research. For her academic work, Anna has received several awards. Among others her R&D work was featured by TEDx. Furthermore, Anna offers specific teaching and advanced training modules in the field of Serious & Applied Games and supervises student theses and research projects in various fields such as game design, sports and movement sciences or computer science. In March 2018 Anna founded the Startup Sphery Ltd. Sphery has set itself the goal of revolutionizing the fitness and health industry with a combination of innovative playful designs and training concepts and was among others awarded the renowned FIBO Innovation & Trend Award in the category "Startup" for the "ExerCube" in 2019.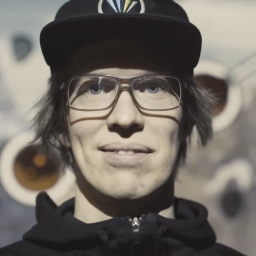 Raine Kajastila is CEO and founder of Valo Motion. He has a strong background in interaction technologies, and international business from a combination of both academia and industry. Previously he expanded his PhD research at Aalto University into two spin-off companies and Facebook ultimately acquired one of them in 2014. After finalization of his doctoral thesis, Raine concentrated his post doc research on augmented exercise and sports training environments, which are still the core of Valo Motion's products. The research work lead into the successful commercialization of ValoClimb technology and a company with business in over 55 countries. In his spare time, Raine is climbing rocks around the world and endlessly innovating better (sometimes even impossible) solutions for all things that just don't work well enough.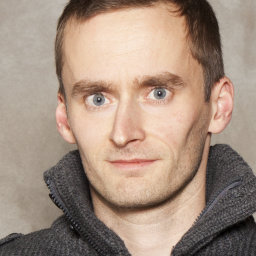 Perttu Hämäläinen is a professor of computer games at Aalto University. His mission is to improve health through exergames and digitally augmented sports that promote physical activity. Hämäläinen's research interests include exergame design and gameplay innovation through technologies such as AI, procedural animation, and computer vision.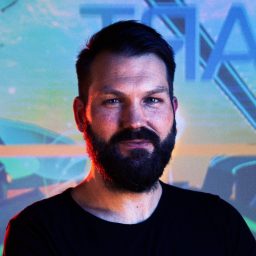 With his background in Business Administration and Economics, Stephan Niedecken worked for more than ten years as financial expert in different industries. Since 2018 he is part of the Sphery Founder Team and Chairman of the Board of Directors.