Overview
The general goal of the pilot is to prototype and test a system that allows more dynamic feedback exchange between teachers and students. We also intend to serve programme leaders by building a dashboard to monitor on how well their students learn on programme courses.
We are building a system that aims for:
instant benefits for it's users through more visible feedback response from teachers
deeper learning through self assessment, linking between learned topics and emotional diary
We have designed:
an interface for students
data collection automations
an interface for teachers
In Autumn 2017 we were concentrating on programme leader's dashboard and data analysis of small scale pilots for further development. In 2018 we have focused on defining the concept and preparing and starting a large scale full degree programme pilot with A/B-testing.
Platforms and tools
MyCourses, Mindjet Mindmanager, LA-mindmap -algorithm, Power BI, Power BI Report Server.
Pedagogical methods
Curricular concept maps are used as a templates for students' self-assessment on their learning. In this process the templates become structured learning diaries. By sharing group level data for teachers and other students, this data can be used as feedback data contributing towards adaptive teaching and dynamic feedback culture.
Involved courses
MEC-E2007 – Ship Structures and Construction (5 ECTS)
MEC-C3001 – Kuljetusvälinetekniikan perusteet (5 ECTS)
MEC-E1030 – Random Loads and Processes (5 ECTS)
MEC-E8005 – Thin-walled Structures (5 ECTS)
MEC-E1004 – Principles of Naval Architecture (5 ECTS)
MEC-E2003 – Passenger Ships (5 ECTS)
MEC-E8006 – Fatigue of Structures (5 ECTS)
ENG-A1005 – Futures Forum in Engineering (3 ECTS)
MEC-E2007 – Ship Structures and Construction (5 ECTS)
37E00550 – Business Intelligence (5 ECTS)
MEC-E1005 – Modelling in Applied Mechanics (5 ECTS)
MEC-E8006 – Fatigue of Structures L (5 ECTS)
FITech Summer Boost: Business Models and Technologies for Automous Ships
Mechanical Engineering master's programme, first year students 2018-2019
Links & Materials
Blog about an online experiment: https://blogs.aalto.fi/conceptmapanalytics
Logical Framework (download)
Project Plan Autumn 2016 (download)
Example Mind Map for B.Sc. in Mechanical and Civil Engineering (download)
Minute Madness slide for the Learning@Aalto Gala 2016 (download)

Example captions from the raw mindmap data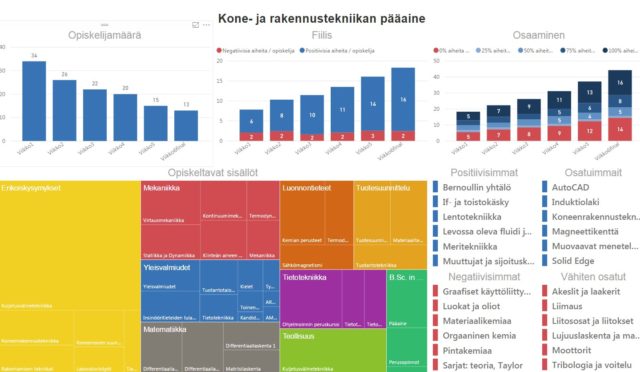 People
Jani Romanoff
School of Engineering, Department of Mechanical Engineering
Pilot Leader
Ville Kivimäki
School of Engineering, Dean's Unit of the School of Engineering
Project Manager
Heikki Remes
School of Engineering, Department of Mechanical Engineering
Coach
Johanna Bragge
School of Business, Department of Information and Service Economy Business
Coach